If you struggle to balance your personal well-being, meaningful work, and building generational wealth, this mini course will shift your path into one of soul alignment and help you SERVE AT A HIGHER LEVEL.
BE IN CEREMONY WITH YOUR SOUL ARCHETYPE THAT INFORMS THE CURRICULUM OF THIS LIFETIME
DISCOVER & ACTIVATE THE SOUL ARCHETYPE THAT NAVIGATES YOUR PURPOSE
BE GUIDED BY ASHA (learn more about her below) TO ENTER INTO CEREMONIAL SPACE WITH THIS CALLING

LIVE COACHING & MINI CEREMONY on NOVEMBER 20th, 2pm EST (mark your calendar!)
We all know that work & business is more than making money; many of us have heard the call for something more "us" but have ignored it because life got busy...and this call is getting LOUDER!
This calling feels good, allows us to take care of our loved ones, makes room for fun, and also helps us feel spacious in giving back to the world.
This mini-course will surprise you in how simple it is and how potent it will be to connect deeply to YOUR CALLING.
And the Ceremony? It's pure magic & will surely transform the way you work & launch anything in business.
You will receive:
The instructions will be available to you in this mini-course
Dharma Workbook (Soul Archetype)
A soulful way to connect to the Archetype that is calling YOU to activate IT in this lifetime
A simple way to know how your Astrology chart guides your soul growth & your wholeness
Be walked step by step to be in Ceremony with your Dharma (Purpose) Archetype
LIVE COACHING & MINI CEREMONY on NOVEMBER 20th, 2pm EST (mark your calendar!)

WHY CEREMONY: Many of us have operated from creating from our mind, from our "should's", and we have evolved to create from our INTUITION.
This is beautiful evolution, but there is something even more delicious, more grounded, more in connection to the Earth and more connected to what is needed.
Many of us have evolved to co-create using our meditation time, and this is beautiful, yet there is another more connected level- the physical plane.
CEREMONY ALLOWS US TO CONNECT TO OUR HIGHER SELF, OUR SOUL & THE UNIVERSE AND GROUND ALL THAT IN THIS PLANE, where we are needed. I promise, this will be the greatest gift to your evolution.
Let's shift the metric of economy from profit at all costs to purpose, well-being and regenerative models.
Course Curriculum
Available in days

days after you enroll

Welcome!
Available in days

days after you enroll

PART ONE: YOUR SOUL ARCHETYPE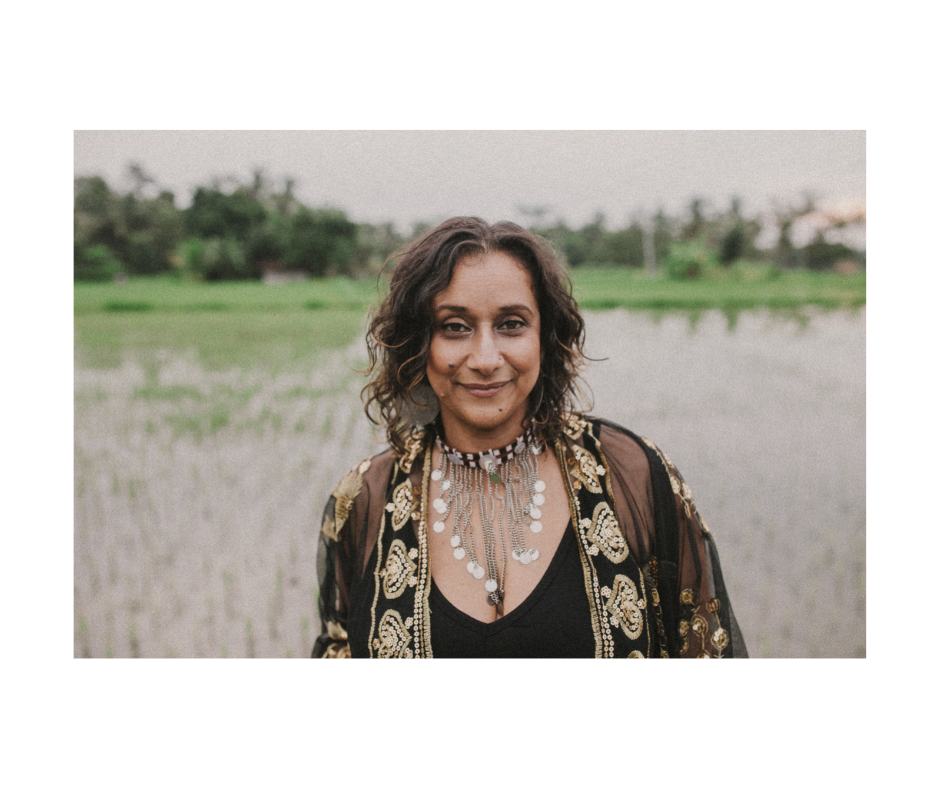 Asha D Ramakrishna is...
#1 Best Selling Author of the book "The Priestess Code: Awakening the Modern Woman," where Feminine Principles are revealed for a more organic and harmonious approach to life. With a background in molecular biology and business development, she breaks Sun, Moon & Earth wisdom into practical logical approaches to living.
Asha is a Minister of Spiritual Peacemaking & incorporates philosophies such as Feng Shui, Karma Healing, Human Design, to name a few.
She is originally from Venezuela and is also Indian. She currently lives in Harvard, MA (occupied Nipmuc land) with her soul mate, two human daughters, and a 50 pound Portuguese Water Dog. 
Asha has synthesized her body of work to support humans in:
SELL COMPANIES ON SHARK TANK
LEAVE THEIR SOUL SUCKING JOBS
LAUNCH TWO SEVEN FIGURE BUSINESSES
DOUBLE REVENUES
TRIPLE SIZE OF BUSINESS
GROW A COMPANY TO SELL FOR $1M
She is a Merchant Priestess