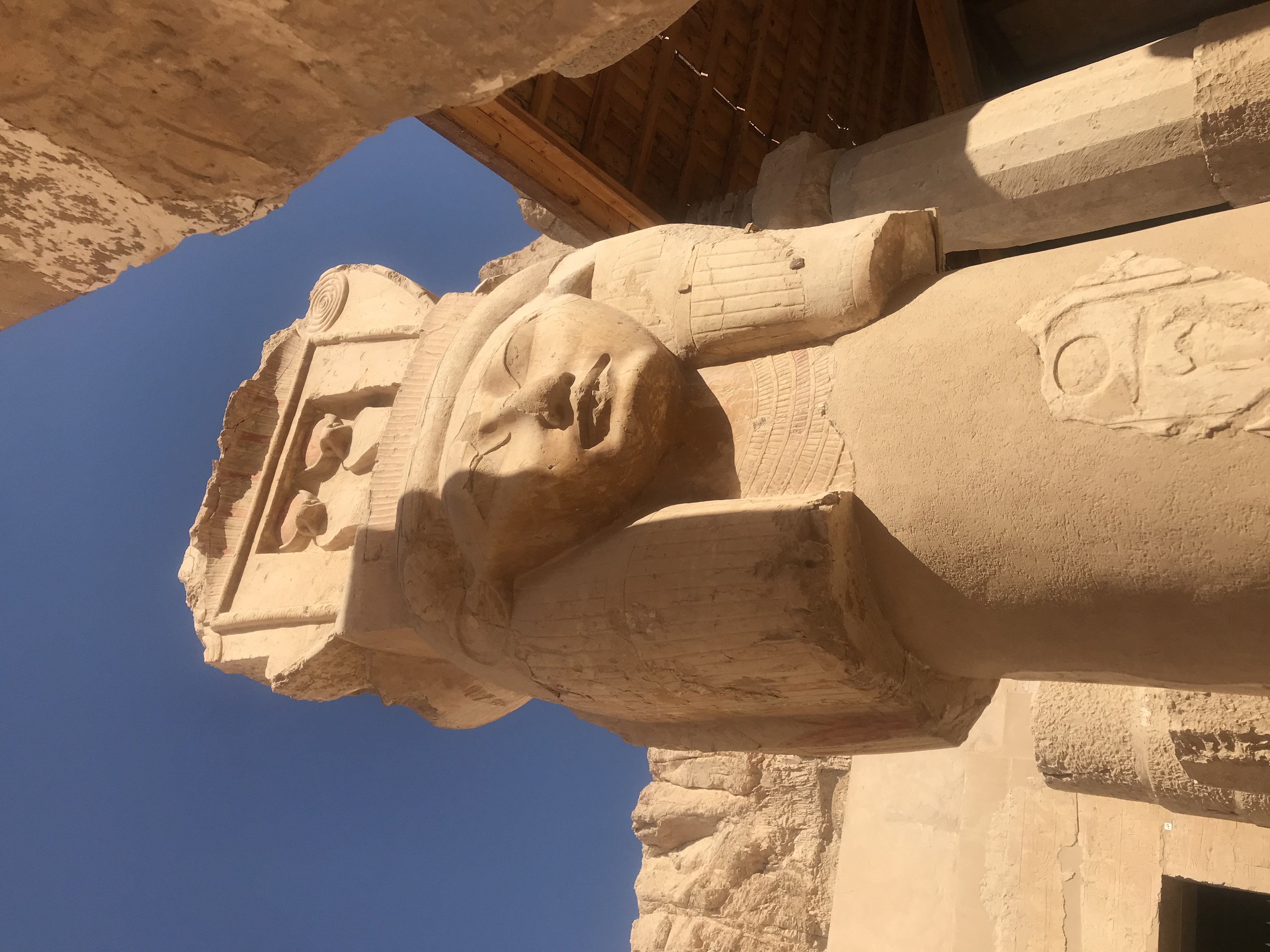 Merge with the Path of the Divine Feminine according to grounded Ancient Egypt Mystery Teachings
Allow the mystery to unfold in your life in practical ways, bringing you the magical secrets of the Egyptian goddess to modern day application.
Guided by the temple mysteries and your personal encounters of Spirit journeys.
Learn from the Mysteries directly from meeting the Goddesses.
Experience a deep journey of sacred practices and connect deeper to the Goddess in you !
Divine into the Mystery Teachings & Merge with each Ancient Egyptian Goddess:


SEKHMET– The Aufu Body – Connecting your Intuition
NEFTIS – The Khaibit Body - Healing your Inner Barrier
NUT – Ku Body - Connecting to the Cosmic Energy
ISIS – The Ba Body - Connecting to your Heart Calling
HATHOR – KA Body – The Integrated Divine Feminine
YOU – Find Your Inner Goddess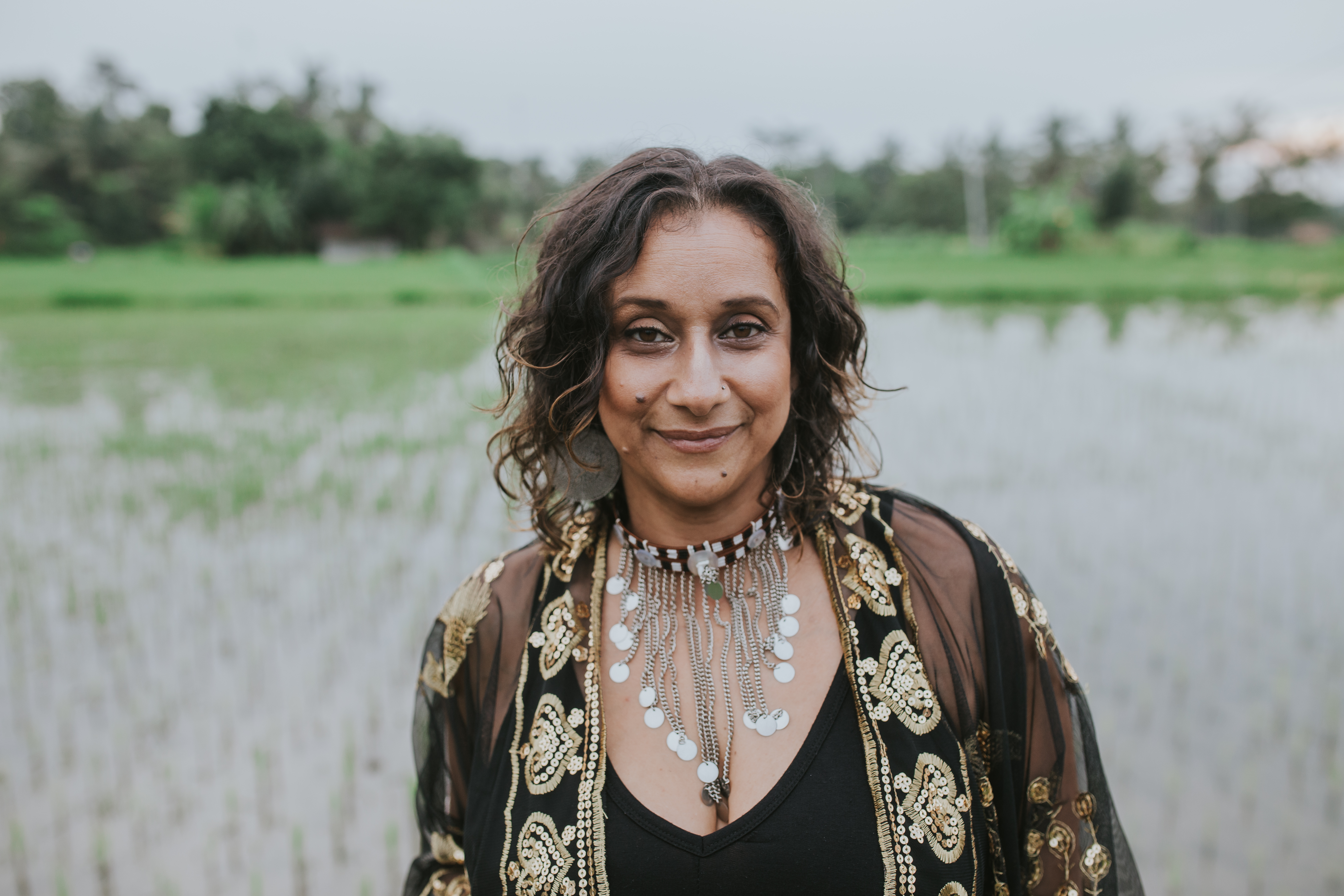 Hi, my name is Asha D Ramakrishna and as an Elder Priestess I am hosting this Egyptian Hathor Priestess because...


Ancient lands are calling all of us.


Egypt is one of those. The most grounded way of listening to the Mysteries of Egypt and her traditions, is from someone who lives, breathes and who's bones root these traditions generation after generation.


When we honor the roots, we all get to flourish, in ways that heal the Land, ourselves, and harm done to the people.


It is time we honor the roots of these ancient traditions and allow this Lineage Keeper, Egyptian born Priestess lead us into the Mystery of this land, and her Sacred Mother- The Goddess Path.


Whether you want a more intimate connection with Isis, are curious about Sekhmet, or have heard of the Sacred Sexuality practices of Hathor, or follow the call of Mary Magdalene, we want to give you access to the life force of the Goddess and all her faces & energies.


We want to give people a chance to connect directly with the Goddesses by having one of Her daughters walk us into their home.
This beautiful soul has been quietly training the western women who come to Egypt to do retreats on the Mystery and the Path.
It is my honor to introduce Shakinah to my community.
Shakinah Abir, born and raised in Cairo Egypt.
Her spiritual awakening started in 2012, transforming her life, leaving the corporate world and breaking cultural norms for women of her time in Egypt. She took a leap into the spiritual and wellness world, traveling as a seeker. In 2014 she opened one of the very first wellness centers in Cairo, learning from different teachers and becoming exposed to many modalities.
Since she was little, she was initiated by her mother in the Kemetic temples.
Her Mother has been working as an Egyptology guide for over 30 years. She toured Egypt's temples at a very early age, and grew up listening to Ancient Egypt's myths, as her bedtime stories. Shakinah strives now to spread the teachings and wisdom of Ancient Egypt's spirituality.
With 10 years of experience as a holistic practitioner, she became a visionary leader in the spiritual community. She's a certified 500hrs Yoga Teacher, Shamanic facilitator. Also, energy healing Access Consciousness® Bars & Inner Dance practitioner. A certified Life Coach, Animal Communication Professional. An Egyptian Mystic Initiate and Tarot Reader.
Shakinah, is the first Egyptian Woman to open the Great Pyramid for private access with an Egyptian group, in modern times.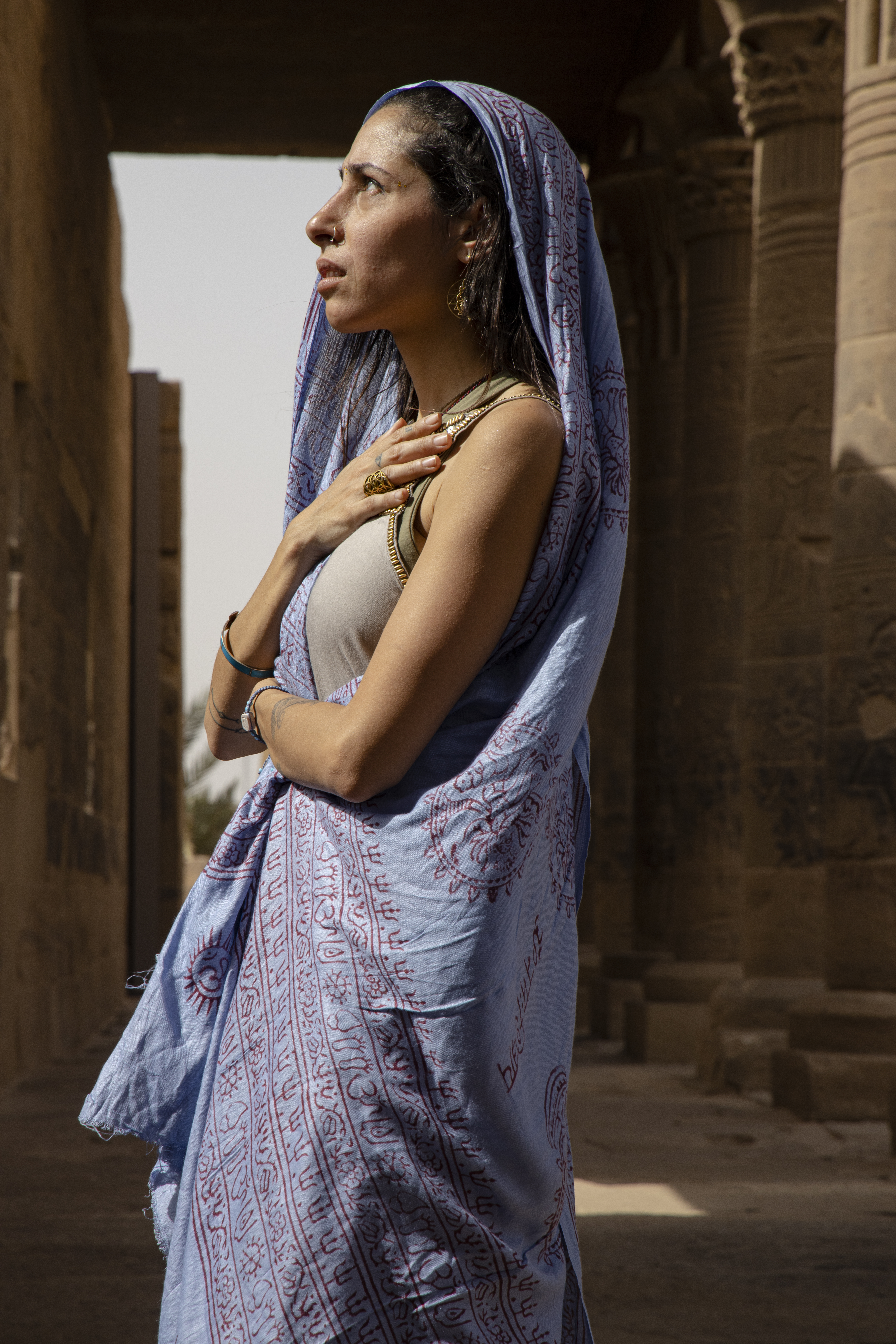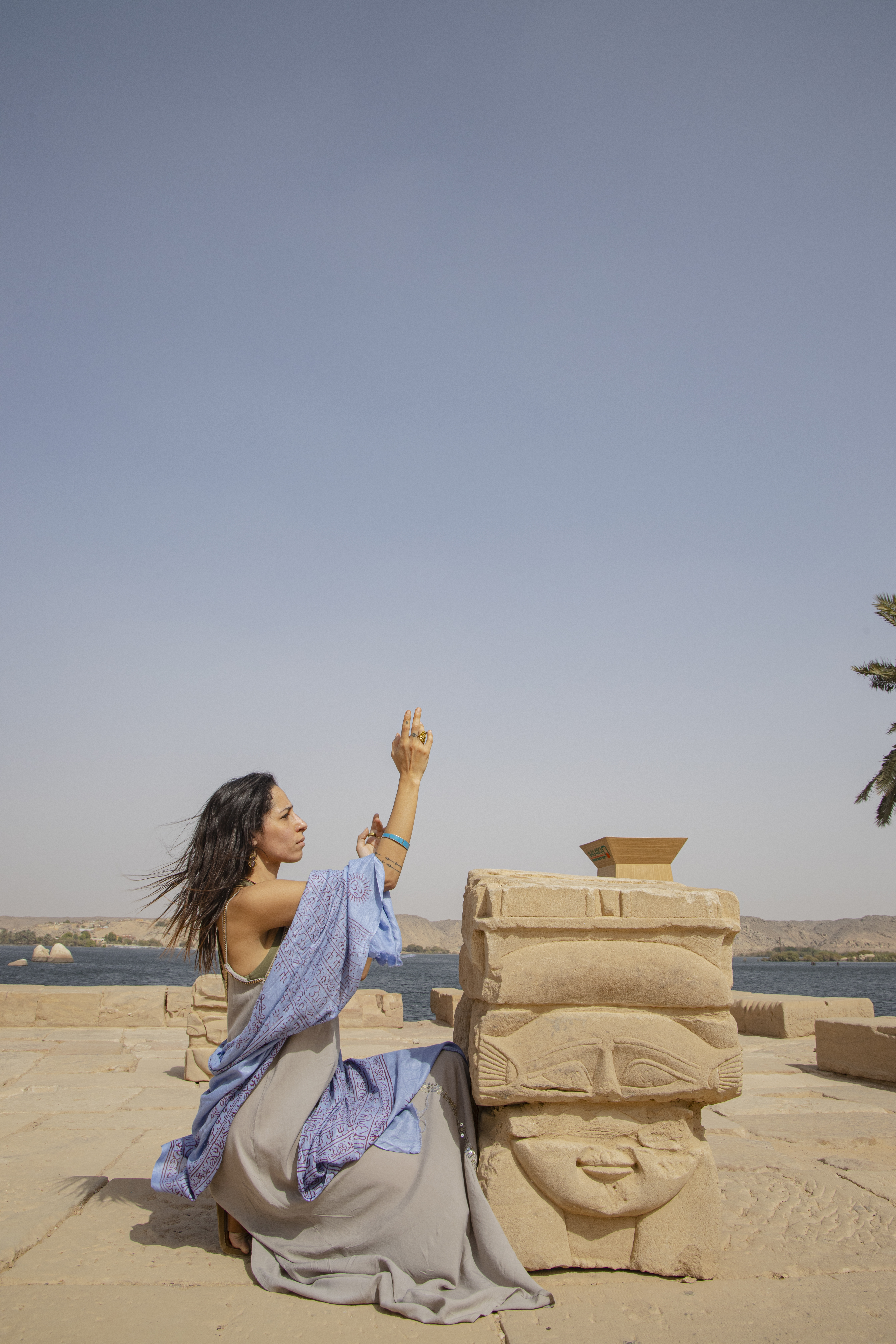 We will meet over three (3) Saturdays:
April 16 @ 11 AM - 5 PM EST
April 23 @ 11 AM - 5PM EST
April 30 @ 11 AM - 5PM EST
we will have a 1.5hr break in the middle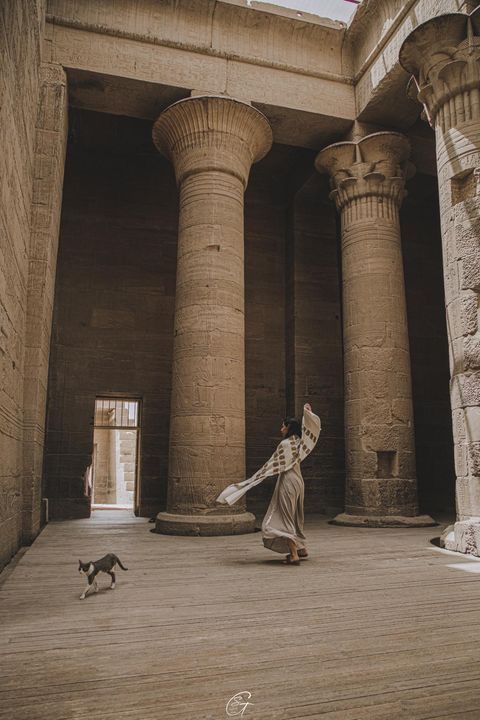 Each Saturday we will meet for 4 hours to both learn the true essence of each Goddess & journey into her arms, with proper guidance.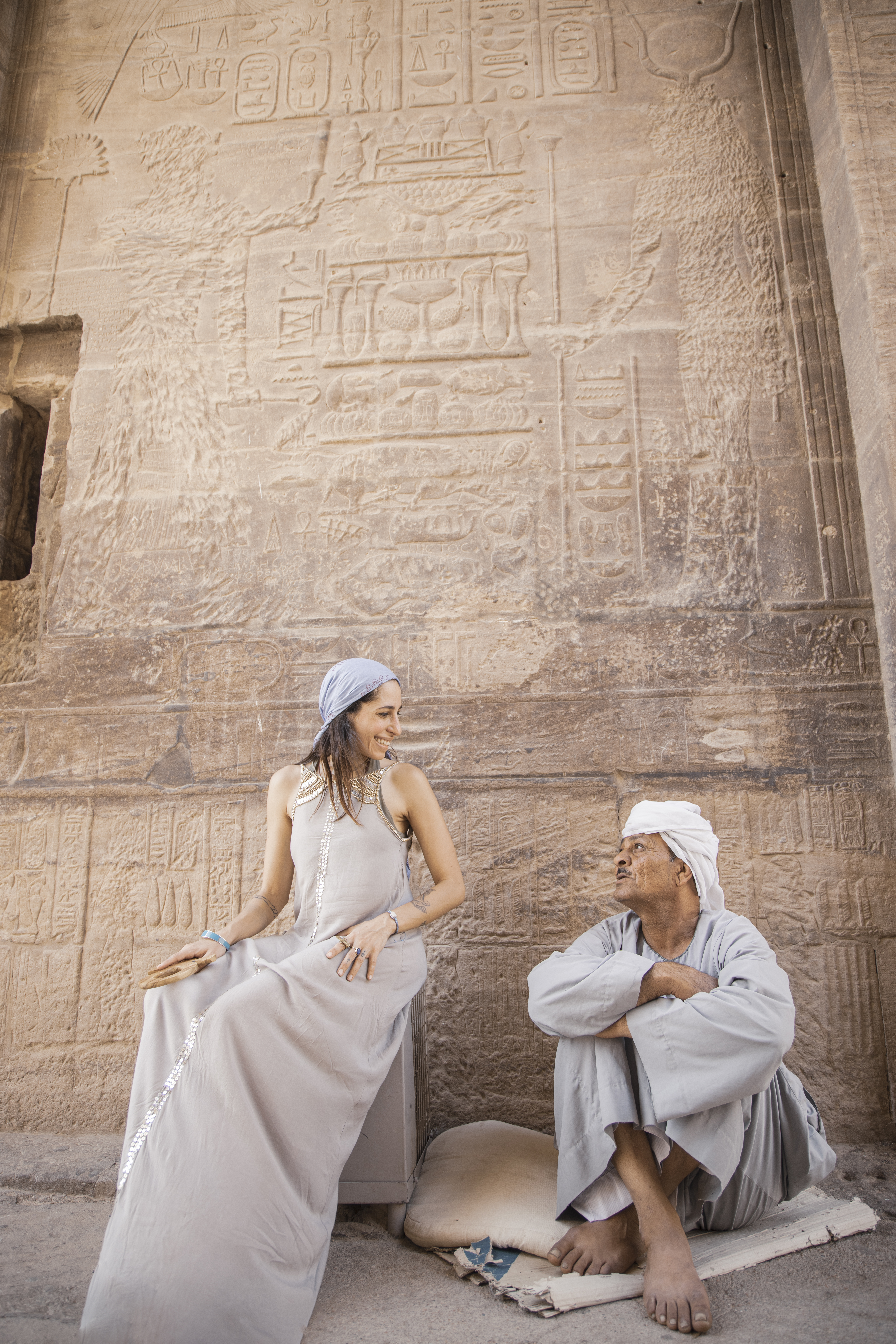 We will have an online community space to connect, reflect, share & be witnessed in the magic and transformation that arises when we swim in the waters of the Ancient Egyptian Goddesses.




SPIRIT JOURNEY TO THE ISIS TEMPLE
PHILAE TEMPLE
On our first meeting we will do a spirit voyage to this temple.
Allow the Hathor sistrum (instrument) to guide you into communion with the Temple of the Great Mother, Isis. The temple where millions of Priestesses are initiated into her teachings, mystery and her love.
Even if you have visited here before, this experience will assist in the womb to heart connection present in this mystery.
The Goddess awaits your Presence.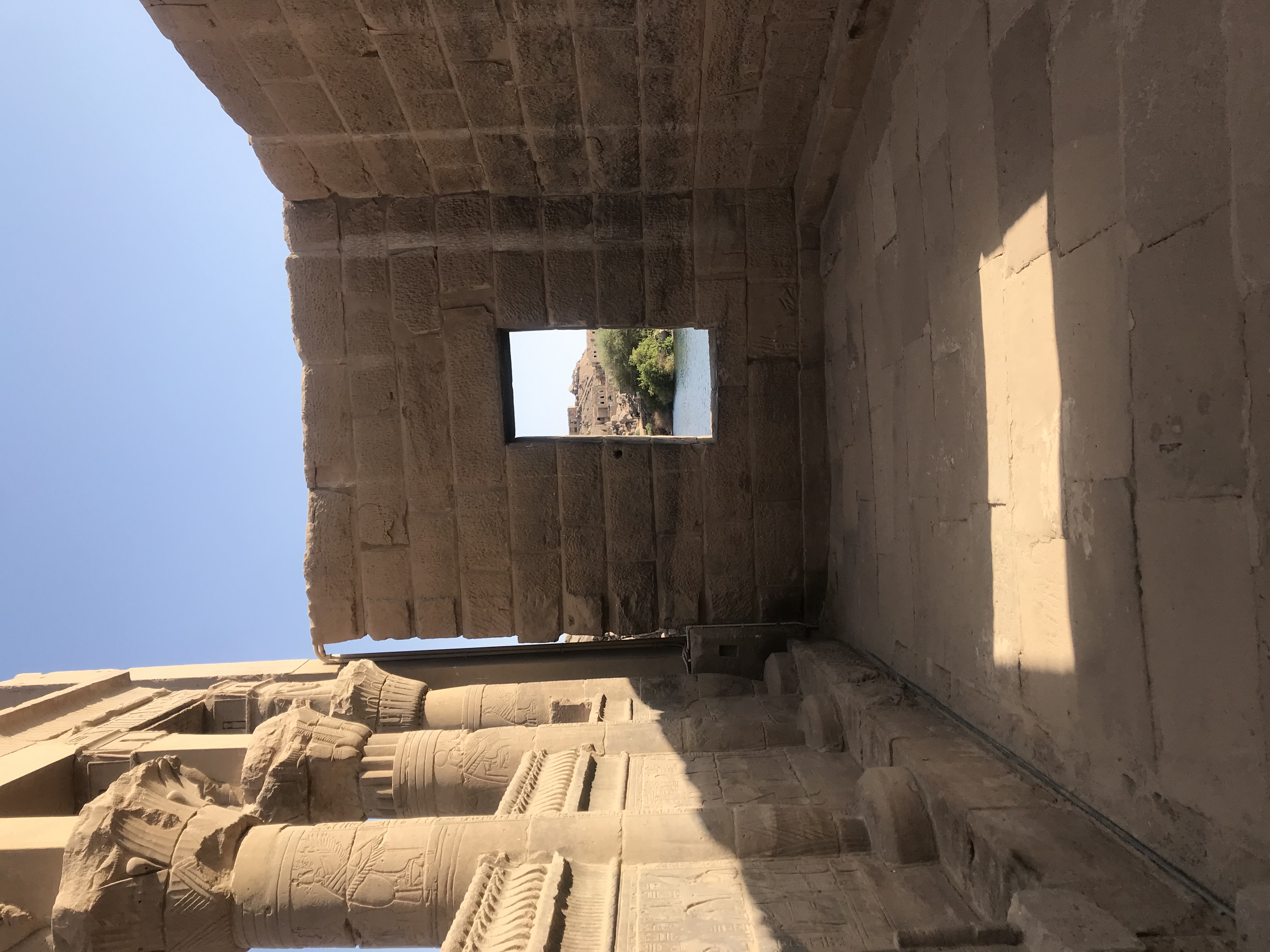 LET'S JOURNEY TOGETHER AS SISTERS