Imagine if you had space to honor your inner rhythm and had a thriving, profitable and regenerative career...


Imagine if the Universe spoke to you directly; guiding you every step of the way to experience work that FEELS GOOD, that is PROFITABLE, and that GIVES BACK...
Imagine if you could heal your family lineage in all things worthiness... Imagine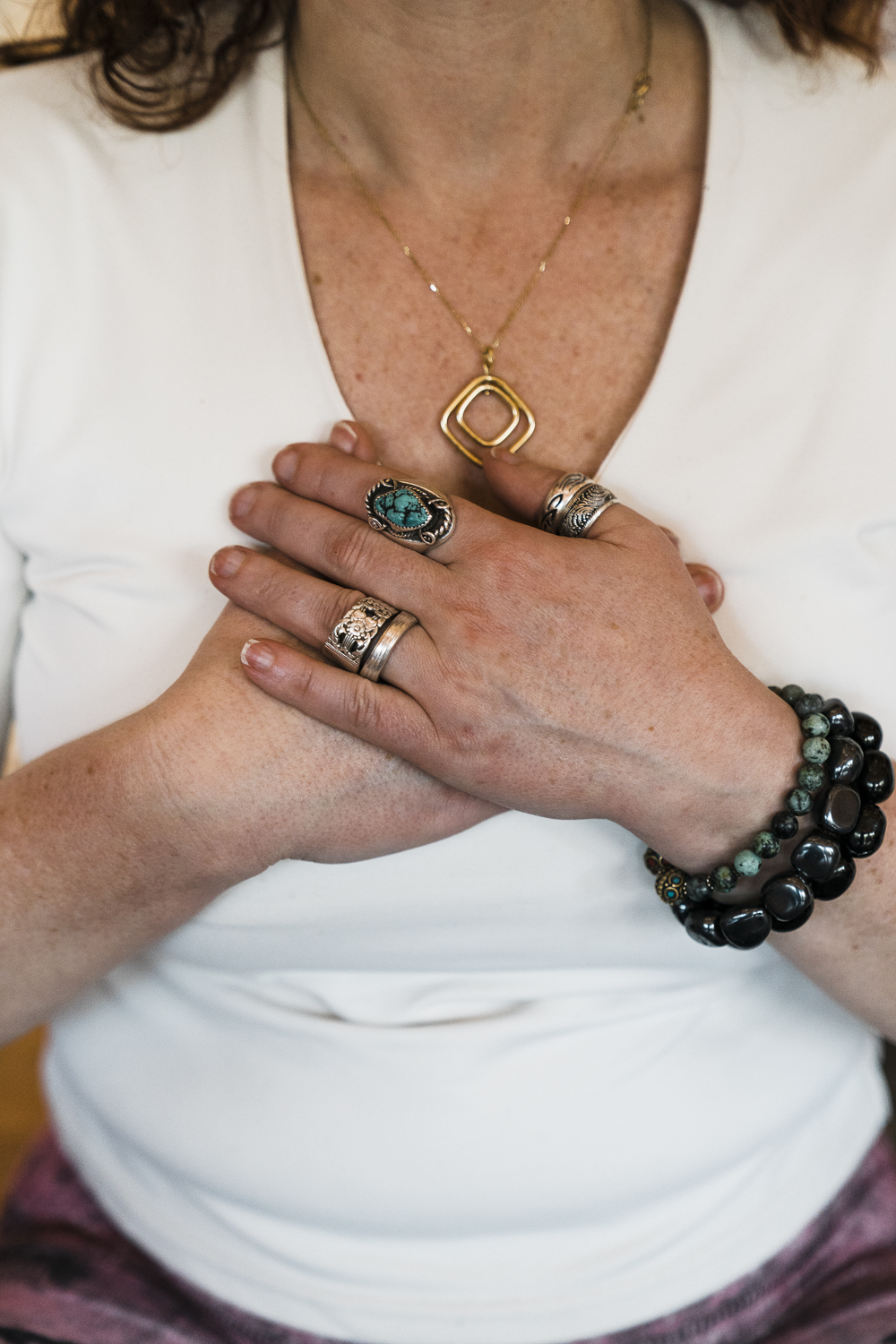 You are past making your work be about the money. You have evolved from that. You care about fulfillment and about making a difference in the way your Soul was destined for.
The old way of pushing things to "make it happen" and the strategies of the past (or of most) feel outdated and they don't fit who you are or what actually serves humanity. 
You are evolving and it and been hard to find the people that get you and to really land in what the new evolved way of actualizing your calling. It's not your fault. You have evolved faster than most of the world, and so of course there is a disconnect! 
The truth is that in many ways you are leading the way for many, whether you want to admit it or not, or even see this for yourself. It can feel lonely at the forefront and I'm here to tell you that you are not alone.
The new paradigm of life and business is here; at its inception yet very here.
What we will do in the Sacred Commerce Program...
We can have it all; Honoring Ourselves, Building Generational Wealth & Creating a World that is more Equitable & Regenerative
WHY FOCUS ON WEALTH? 
Many who are heart focused have de-prioritized wealth in the pursuit of wellness and doing good, and by doing so we have lost some power.
The power has historically been in the hands of those who have not valued the Earth's sustainability or Humanity's well-being & equitability. It is up to us to shift this power dynamic, for the good of all.
It is time for us to stand in our worthiness, accept that being powerful is our birthright, and trust that we will do what is good for the Earth & Humanity.
The New Paradigm is very different than anything the world has experienced- we need each other to shift the consciousness of the collective, but we cannot do it without funds.
We are the ones who will fund the liberation and evolution movement; it is up to us!
WHY SOUL CONFIDENCE & CLARITY?
You are smart, and have precious lived & work experience, and all that matters. And there is something calling you deeper; to a place of soul evolution.
You are being called to be a part of raising the consciousness of humanity in new profound & unique ways. Ways, only you can bring. And it all has to work with your precious rhythm.
You are needed now. Your soul has a vision & mission for you, and it is time to fully clarify and align this destined path, and most importantly live it every day. There is a way to work that is regenerative for you as a human & as a soul.
There is a way to be constantly changing & evolving and having your central message stay the same; I promise. We will show you!
We will help you using your Astrology + Human Design charts!

WHY CEREMONY? 
You have a heart, you want to serve, you have worries & other human things that sometimes cloud the process and what ceremony does is it neutralizes it; the doubt, the fears, the inner b.s. and drops us into receiving the messages directly from the Earth. When we listen with humility & just enough ego to take action, the magic unfolds
Then the dreams become reality in doing work that feels like sweet worship and pure play while being grounded in this plane.
The magic is within you already and this 8-week course will allow & expand it clearly so that you can serve at new levels, build your benevolent wealth, and give to the causes you love.
Non-appropriating ceremony is the most honest way to ground the magic, serve humanity & clearly hear the directives of the Earth, for you.
Let's merge the energetic with the material and show the world how benevolent power can impact the world.
Compassionately & gently tease out past disappointments & failures, and all lingering fears and transmute their hold on us so that we can align our vibration and frequency to what we truly hold dear in our heart.
Activate your confidence by creating a soulful and aligned framework of your genius. This will be the tool to use to simplify and magnify your voice so that those who are praying for you can spot you right away.
Play in the mystery of listening to the Earth and our ancestors and listen & act according to the instructions given in such deep loving space.

Create a wealth building plan that aligns with your values, is solid yet ahead of the curve, and ensures regenerative wealth.
We stand & support women, femmes & all humans to be their full selves, embody their power & show the world how new conscious forward thinking paradigms can dismantle a system that works for few into one that allows all to thrive.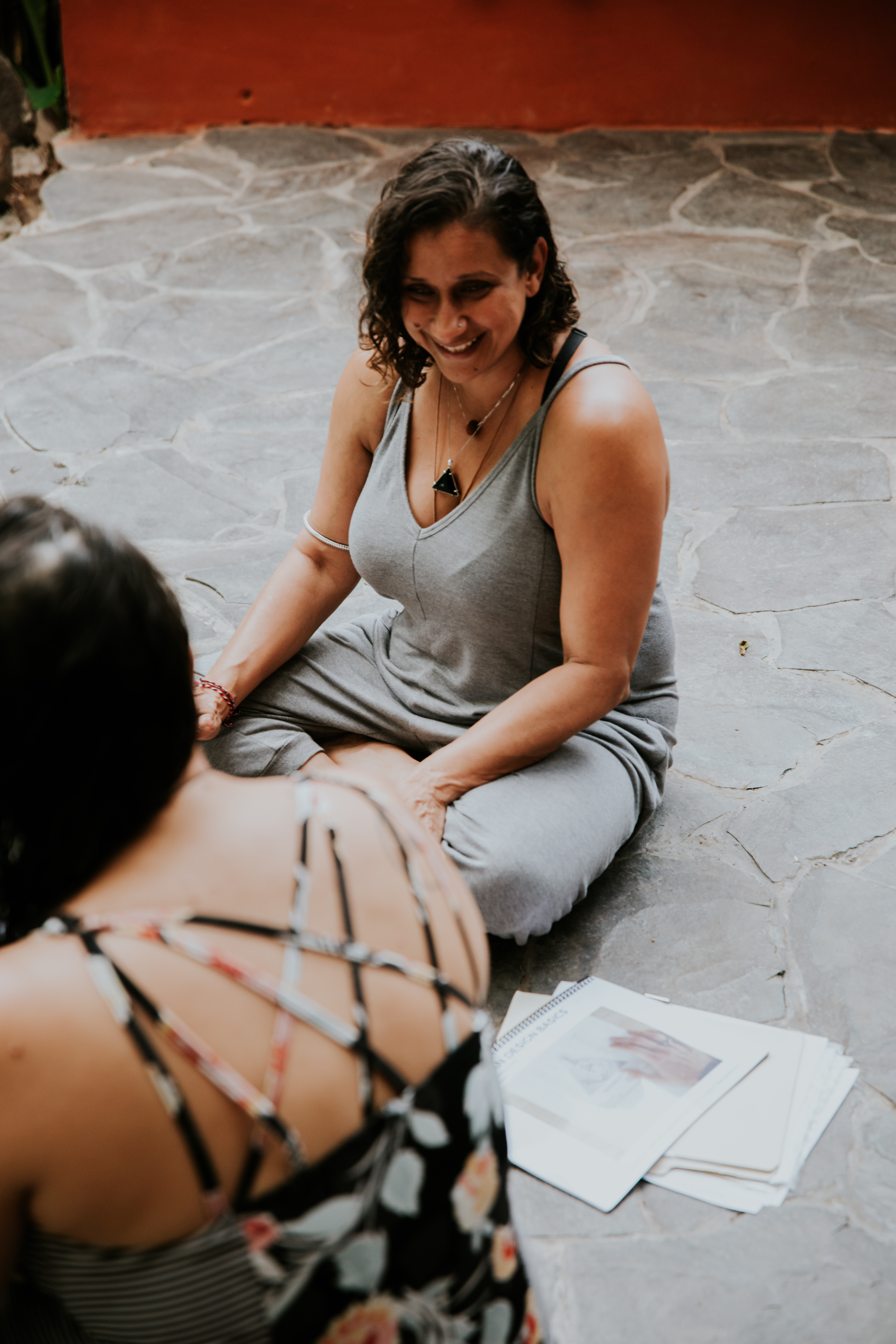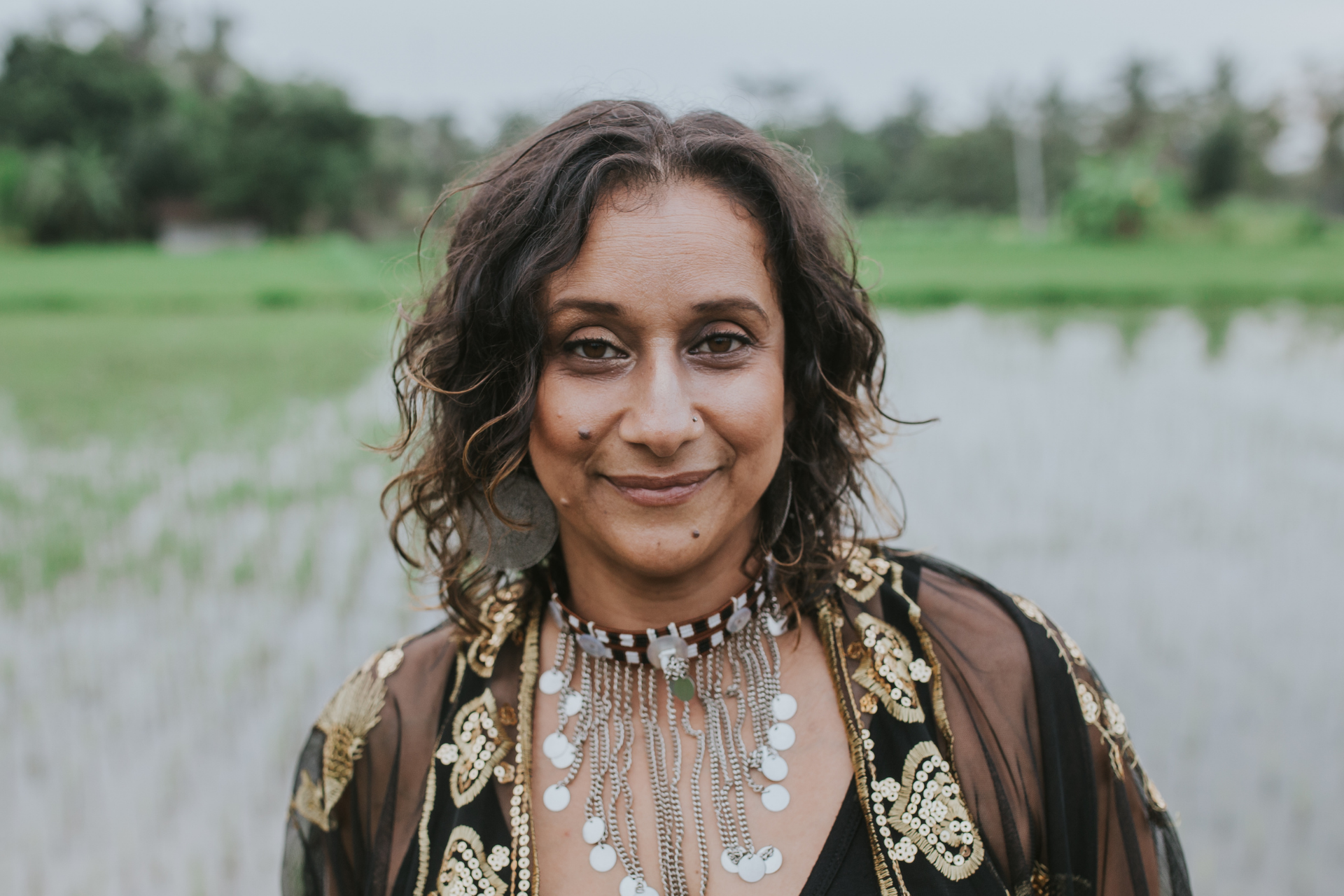 #1 Best Selling Author of the book "The Priestess Code: Awakening the Modern Woman," where Feminine Principles are revealed for a more organic and harmonious approach to life. With a background in molecular biology and business development, she breaks Sun, Moon & Earth wisdom into practical logical approaches to living.
Asha is a Minister of Spiritual Peacemaking & incorporates philosophies such as Feng Shui, Karma Healing, Human Design, to name a few.
She is originally from Venezuela and is also Indian. She currently lives in Harvard, MA (occupied Nipmuc land) with her soul mate, two human daughters, and a 50 pound Portuguese Water Dog. 
Asha has synthesized her body of work to support humans in:
SELL COMPANIES ON SHARK TANK
LEAVE THEIR SOUL SUCKING JOBS
LAUNCH TWO SEVEN FIGURE BUSINESSES
DOUBLE REVENUES
TRIPLE SIZE OF BUSINESS
GROW A COMPANY TO SELL FOR $1M
She is a Merchant Priestess
Sacred Commerce is a beautiful blend of Human Design, Astrology and Spiritual Ceremony. I've been learning SO much about the many facets of my personality and soul and life/career trajectory. Asha does an amazing job not only helping us understand our facets, but also helps us understand how to put them into action. I also love that Asha weaves in cultural appreciation instead of appropriation and the importance of having integrity within our own ancestral lineage. I feel like my business is going to morph into this extension of myself I never thought existed and I'm really excited to see how I can fully show up in my humanitarian dharma type. A few takeaways so far: I've found that better understanding my HD profile and astrology business markers has helped me embrace showing up as a teacher and thought leader on social media and with my clients instead of shying away. Taking action around this, has me feeling like I have more sustainable energy and alignment with my true purpose. I highly highly recommend joining Sacred Commerce
--Leah Eugenia
Therapist
SACRED COMMERCE PROGRAM looks like:
Week 1-2: HEALING + HIGH VIBE 
Healing the negative imprinted memories from past failures & disappointments, and releasing the old way of doing things.
Activating creative vibrations through multiple cutting edge + ancient tools.
You will relax into worthiness and be open to receive the goodness that life wants to lay at your feet.
Week 3-4: CLARITY + CONFIDENCE IN GIFTS 
Deep dive into what is important in your Astrology & Human Design charts. We will strip these complex systems and pull what you MOST need to feel confident and in full conviction of your medicine, your genius, and your offering to the Earth. 
You will uncover your soul mission & your unique path to wholeness.
Week 5-6: YOUR FRAMEWORK
Your gifts need a home and a reproducible model to teach it and market it; the framework will make it easy to talk about what you do & how you help people without you having to fumble your words. 
Your framework will be: your Wisdom, your Soul Archete, the gems in your Charts, your Skills, so that you can succinctly articulate the Results you bring people
Week 7-8: YOUR PURPOSE + CEREMONY 
This Mystery is hard to describe, yet it is the way to be in true ease & co-creative relationship with the needs and wants of the Earth and the honest direction of the Cosmos, especially as they synthesize through you, your life, and your destiny.
We will create a wealth building plan that incorporates personal fulfillment, soul driven wealth goals, and incorporate mission driven philathropy.
We will bring together Feeling Good, Being Wealthy & Giving Back as a lifestyle to choose for ourselves & generations to come (plus heal past generations)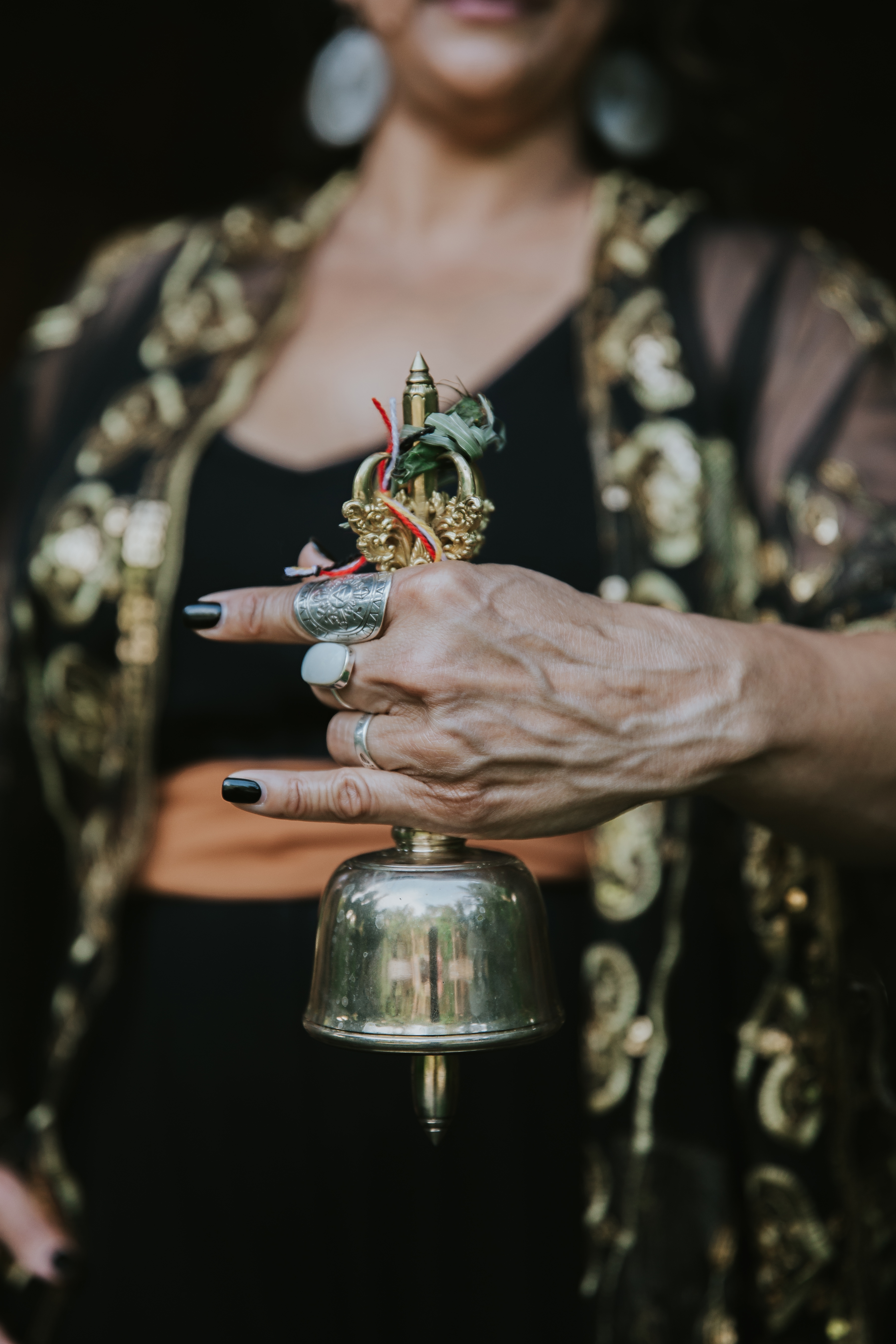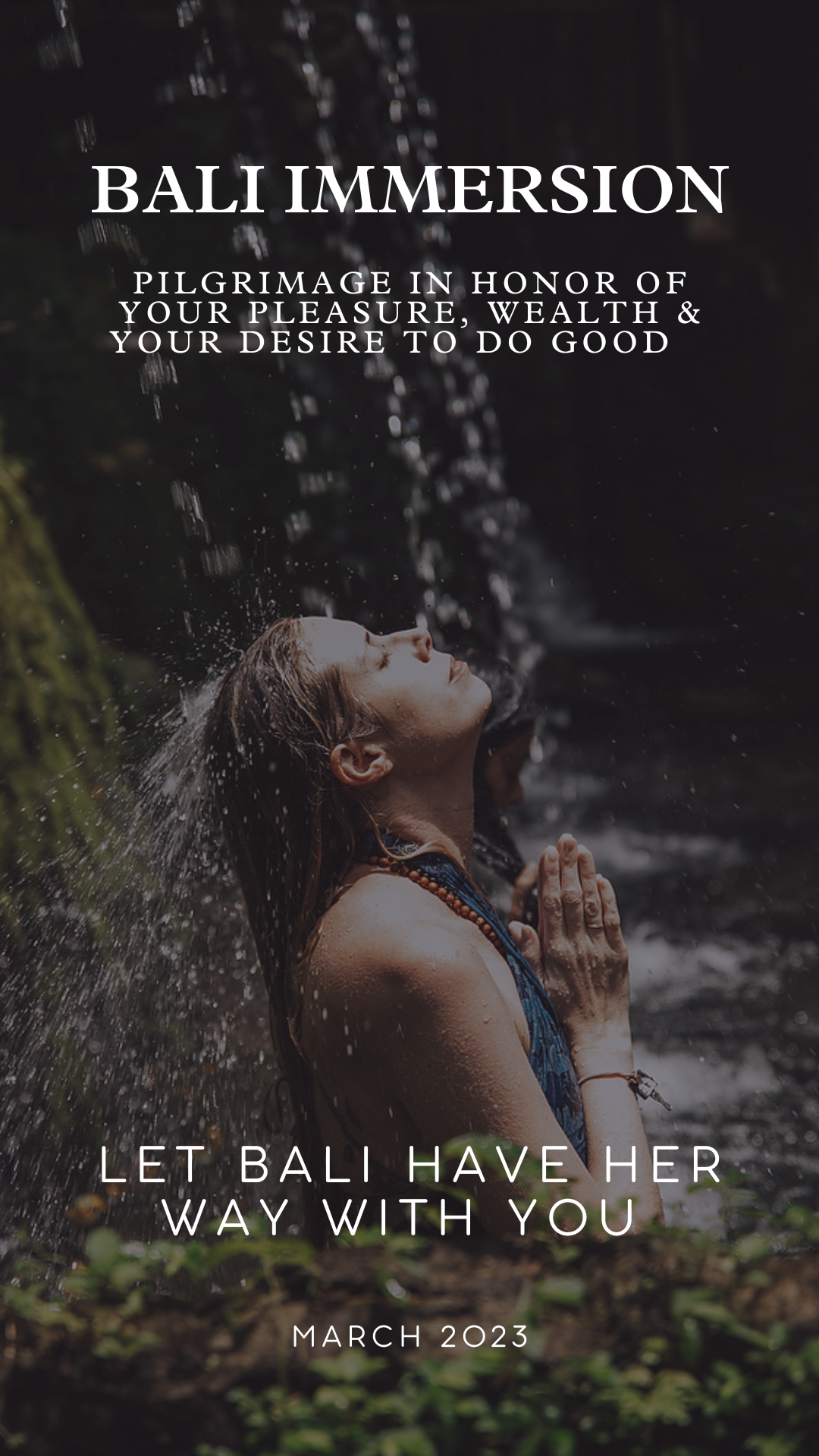 ADD ON if you choose:


THEN TAKE THE CLARITY, YOUR FRAMEWORK, YOUR HEALED SELF AND BRING YOUR SOUL'S DREAMING & YOUR BUSINESSES BIG GOALS and lay them at the feet of Bali. Temple by Temple.
We have meticulously curated a 7-day Sacred Commerce Immersion that consists of 7 temples that match the energy of :
Protection Temple to ask permissions, protection & guidance
Water Temple to cleanse the old energy
River Temple to be anointed in the New energy
Dragon Temple to connect to the Sacred Commerce paradigm
Earth Temple to vow our service to the planet
Moon Temple to connect to our inner moon & womb
Money Temple to connect to MONIES!
We will be elevating your service so that you can create the next chapter in alignment with Feeling Good, Being Wealthy and Giving Back.

Here's a little about the community we claim to create:

You know you can make things happen. You can make the monies, you can push something into existence. You can thrive in life but you are wanting more.

You want to be a part of an elevated, thoughtful, and grounded community.
You want to be around humans who value equity, and humans who value doing what is right for the Earth & all sentient beings. This kind of miraculous vortex of humans is on another level. You are that. The people that are drawn to this work believe with every bone in their bodies that commerce is sacred, and will double down on sweetness and goodness to make it so.
The difference here is that we are not just creating from our hearts (yes, we will honor spaciousness but there's more!)
We will be ceremonially planting our calling and allowing the Earth to tell us if this version of our path is what will bless her with magnitudes of impact.

We will be tapping into your Astrology & Human Design (and if you have a business, the charts of the business also!) for direction of alignment. We will look at your profound wisdom, and we will look at how you want to serve the planet (like not just clients or customers or the business you work for- the actual humans, plants, animals, waters, air, rocks!)
This Immersive Pilgrimage is a journey of high integrity, high vibration, yet humble wombyns who want to feel their Liberated Self, Embody their Soul's Mission, and be of great Service to Humanity, all while feeling fulfilled & abundant. 
We will be in Balinese Ceremony
Trust the path of Pilgrimage through Temples in this Sacred Land
Healing with Local Healer
Deliberate Integration, Kundalini Activation, Soul's mission Guidance 
Shopping (of course!)
Special attention to organic food
Dates:
March 4-March 11, 2023

Includes:
Sacred Commerce Immersion

Stay in a gorgeous sweet resort near rice fields

Temple experiences
Transportation within Bali (excluding transport to/from airport)
Balinese Priestess guide
Breakfast & Lunch
Does not include:
Flights
Transportation to/ from airport (but we will arrange details for you)
Dinners
Massages
Session with Healer
Shopping



Sacred Commerce gave me the tools to realign with my business in a more powerful way. I now have the framework and roadmap that feels solid, graceful and balanced to re-launch my business in it's most authentic form yet. From the fresh perspective on ethics in business to the fascinating spiral dynamics of commerce alongside ceremony and my passion for Human Design, this program had the perfect blend of strategy and soul. Asha's way of guiding you into deeper awareness had a spaciousness that felt respectful, loving and confident. Thank you Asha!
--Peta Bastian
Human Design & Circle Facilitator
Meet Mira, our Spiritual & Cultural Guide
First, this community cares deeply about honoring traditions and cultures that have been extracted and abused. Bali is one of those. We have seen countless good hearted yet culturally uneducated leaders bring people to Bali and create more harm.
Although we are always learning, we aim to be in CULTURAL HUMILITY, and travel there as a blessing to Bali, her people and her land. We help only after the people have directly asked us to help in the ways most needed.
We are lucky enough to have Mira and her family help us navigate the PERMISSIONS of the Spirit of Bali so that Mama Bali blesses our journey, and so we deeply hear the way we will be good stewards. We are lucky enough to receive the medicine of this land and her gorgeous people in an attempt to receive a further anchoring of our own lineage.
We are there to be reverent, respectful, and in deep listening to blessing Bali.
Portions of our commerce in Bali go to Moon Temple and to Mira, her family, and team.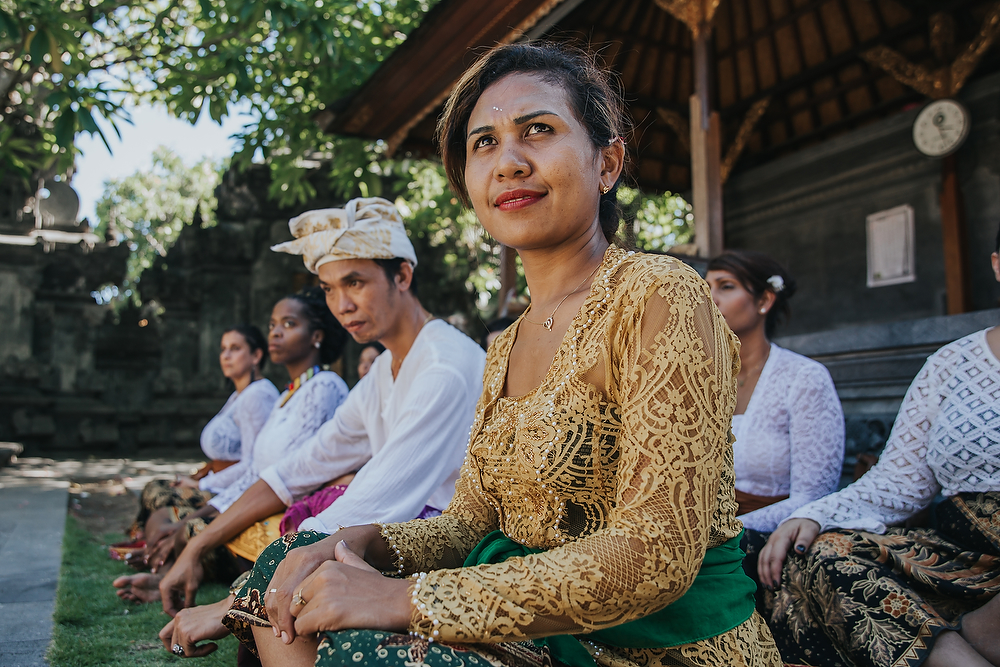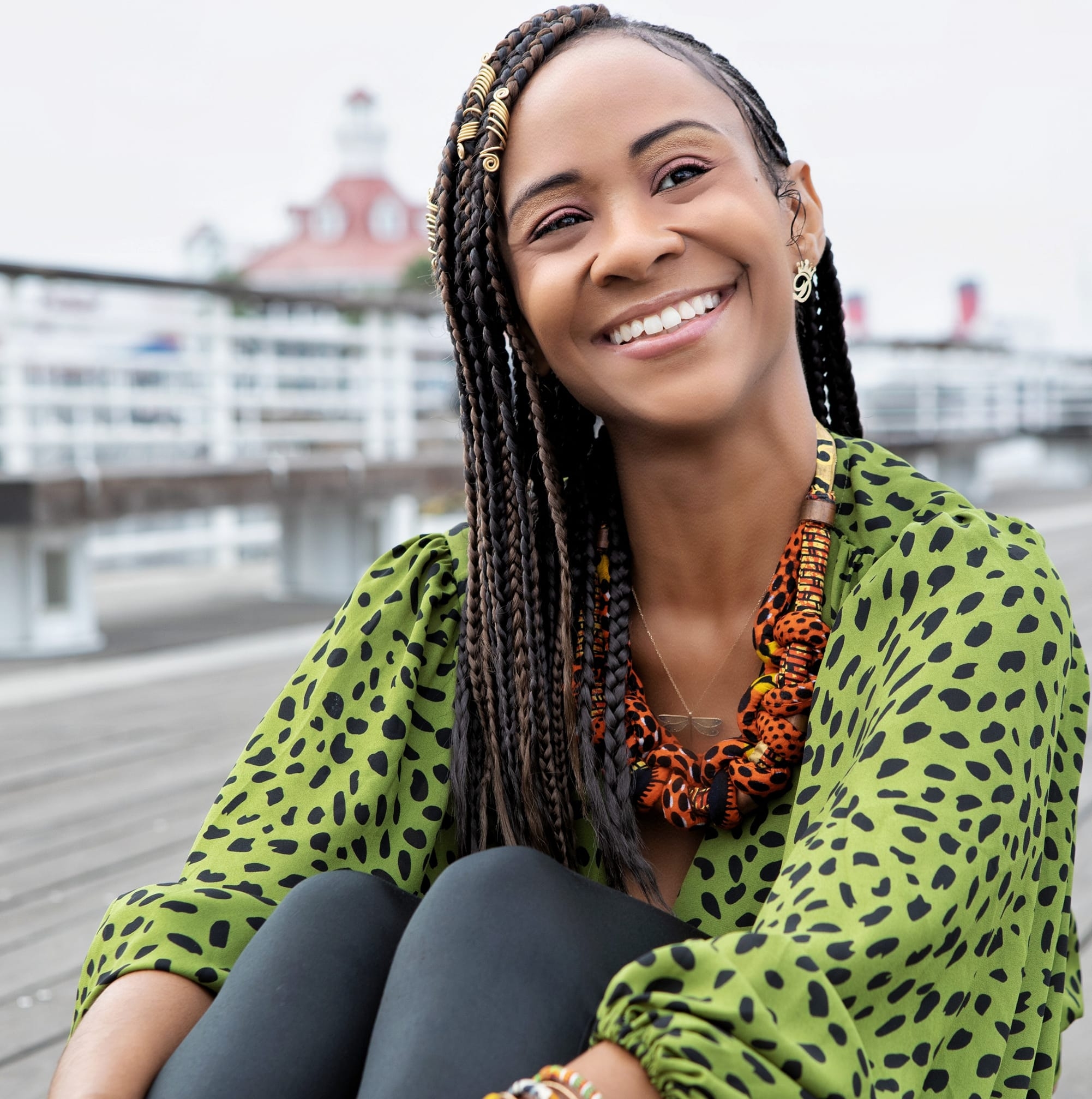 "The guidance in human design was priceless ..."
The Sacred Commerce Program was just what I needed.
I was in the process of increasing my social media presence, solidifying my brand and developing my product. I had no idea that during this time of incorporating the lessons learned in this class.
The guidance in human design was priceless. I am still unpacking all that I learned about myself.
Incorporating ceremony into my business development birth anew business one that I believe is more necessary and will be more lucrative.
I am so grateful for Asha her perspective, her commitment to racial justice, her dedication to Great Mother and Mama Earth and her calling to provide conscious business minded people with the tools to make commerce a sacred space!!!
--Destinee Dewalt-Chase
Yoga Teacher & now Online "Not-coffee" Shop owner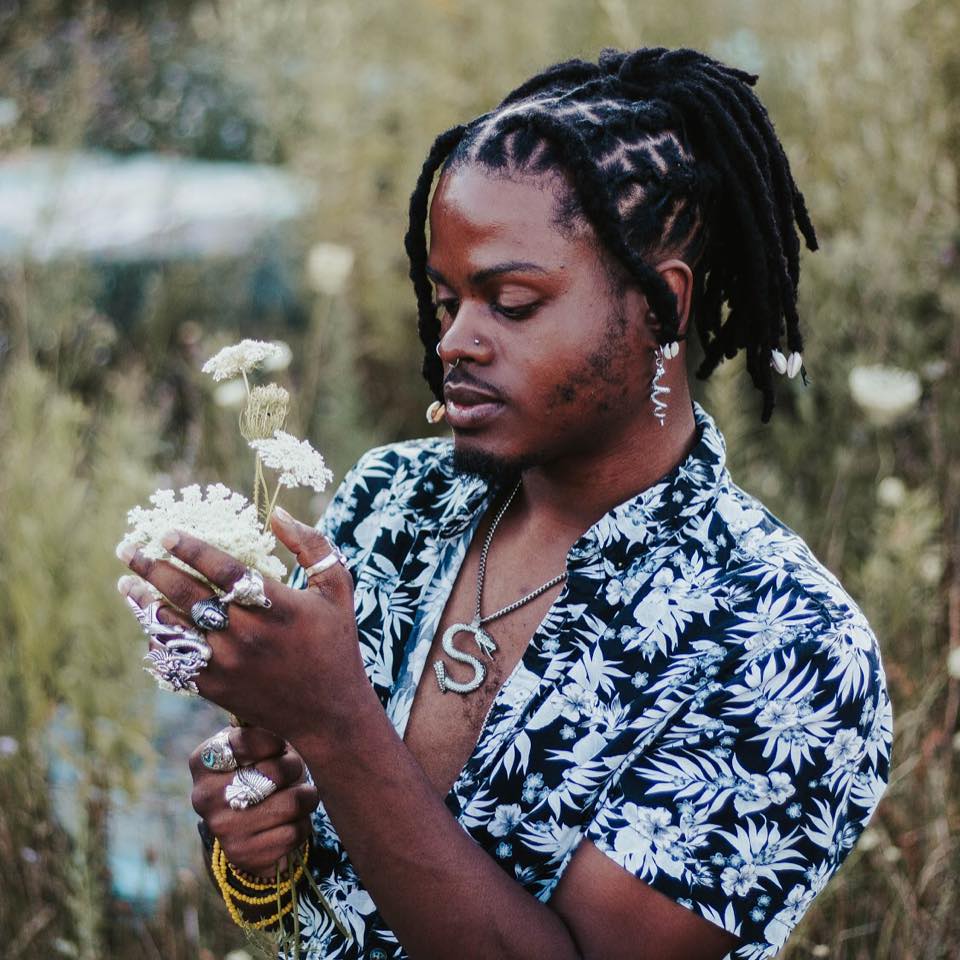 "Sacred Commerce has shifted my perspective on seeing abundance as...my divine right..."
Sacred Commerce has completely shifted my perspective on seeing abundance as something to be prayed for/desire to something that is my divine right.
Instead of waiting for abundance, I now call it in through the most sacred ways I could imagine in doing so.
I now feel like I have all the right tools and teacher to manifest all my visions as a Healer & Medicine Womxn.
--Angel
Afro-Indigenous Healer & Medicine Womxn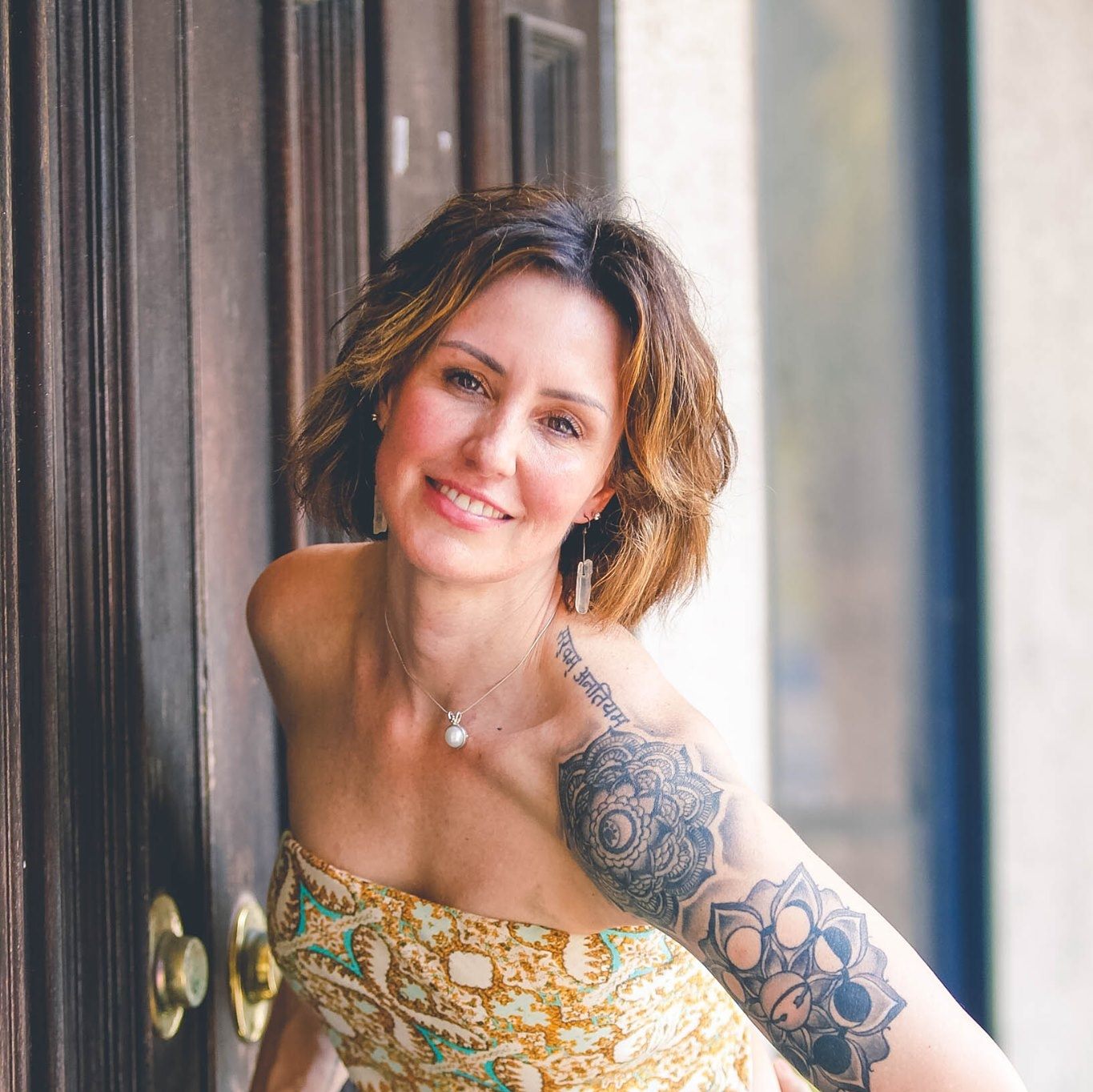 "I have stepped into a much bigger version of myself ..."
Since starting Sacred Commerce I have stepped into a much bigger version of myself, have a deeper sense of what is true for me personally as well as an entrepreneur, and have much bigger and broader dreams of impact on a sustainable and ethical level.
I am more conscious, more clear, and more aligned than I have been ever before.
I trust her and love her with all of my being and know that she will continue to help me step out continuously so that I do what I am here to do in this lifetime.
--Miranda Mitchell
Spiritual Alignment Coach
SACRED COMMERCE: BEGINS JANUARY 15, 2023 & runs for 8 WEEKS!


BALI IMMERSION: MARCH 4-11, 2023
ONLINE PORTAL ACCESS TO COURSE
WEEKLY IMPLEMENTATION & COACHING CALLS (meets Sundays)
ONLINE FORUM SUPPORT
* OPTION TO UPGRADE TO TWO ONE-ON-ONE STRATEGIC SESSIONS
+ BALI IMMERSION (ADD ON)
This program is an online course, and the support calls are vital for accountability, process, and for the material to truly be integrated and applied in the person & the business. Bali Immersion is a spiritual pilgrimage for your soul's calling.






You are sitting with Divine Inspiration and your deep relationship with Source; it is time to nurture and bring action in the best way that best serves you, your loved ones, those you will serve + the planet. 
After this program you will know the aligned, honest, upgraded way to recognize and respond to opportunities for you to grow & serve. 
This course will show you the path to regenerative work that is unique to you, so that you are provisioned to overflow, enjoy the process and know your destined way of thriving and serving with every bone in your body. 
The stories of the past are asking to let go and adapt new elegant ways of being & doing work.
Your Vision & voice matter and are urgently needed. 
This program is for people who want their work to matter in the world; whether you work in the corporate world or are in business for yourself, this sacred path of business is imperative and this program will open up your thriving in ways you thought was only available in your fantasies. Feeling good, being wealthy and giving back are our birthright. When we thrive, others allow themselves to thrive 
Your thriving matters. 
YOU WILL WALK AWAY WITH A DIALED-IN FRAMEWORK TO OFFER, ETHICALLY MARKET, CONFIDENTLY SELL TO YOUR IDEAL CLIENTS & THE CLEAR PATH TO GENERATIONAL WEALTH & THE PHILANTHROPY YOU DREAM.
& IF YOU DECIDE, A LIFE CHANGING TRIP TO BALI!
one year access to course